Your progress update notification settings now contain the option to define a grace period for progress updates. Rather than updates being marked as late immediately, administrators can define how long users have to submit progress updates before they are considered late.

Note: This is a feature your CSM will need to activate for you, so reach out to them directly (or send us an email at support@achieveit.com) if you're interested in using this feature.
How it Works
Let's look at an example.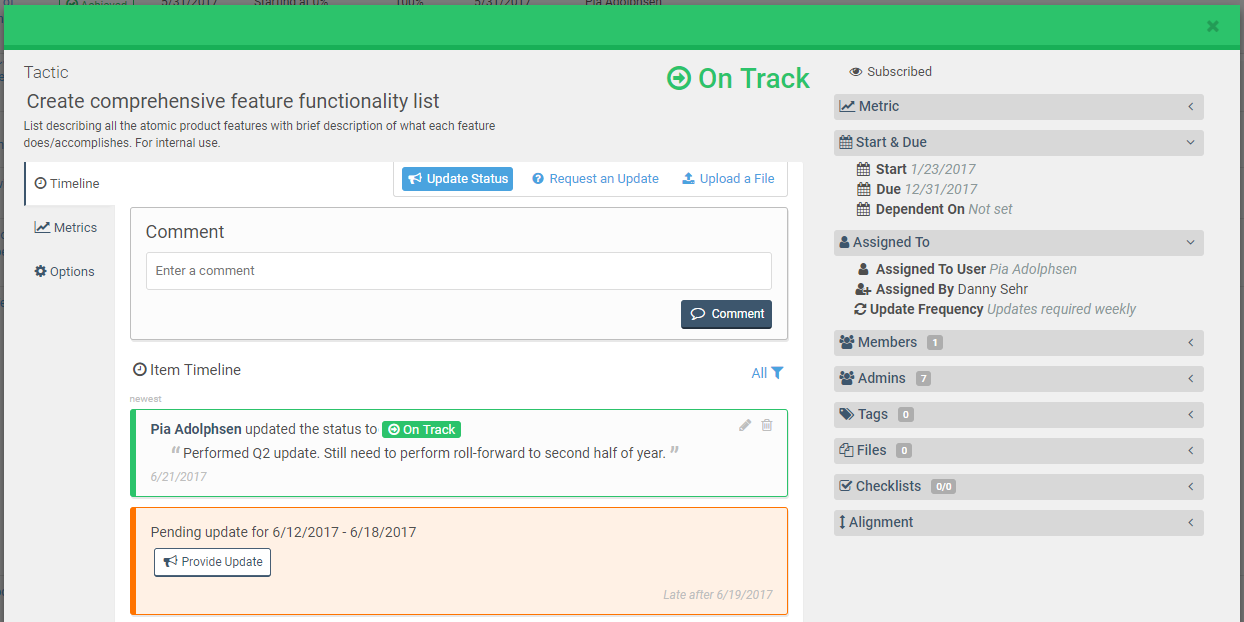 In this example, our assigned to user, Pia, owes updates on a weekly basis. Her organization's setting dictates that weekly update requests are sent on Fridays. Currently, if Pia submits an update on Saturday, the update is marked as late.
Her supervisor would like to define a grace period, so that the assigned-to user has until Monday to make her updates. After their CSM activates the grace period feature, the supervisor specifies a 3-day grace period for all progress updates.

Now, when a new pending update window is available, it will show how long the user has to submit an update before it is considered late.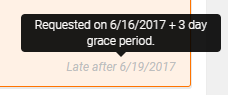 Note: These settings can be overridden at the Plan and Plan Item levels.