How to Update Your Progress in a Plan Item
1. Select the plan item that you want to update.
2. To update the status, you can either click the 'Update Status' button...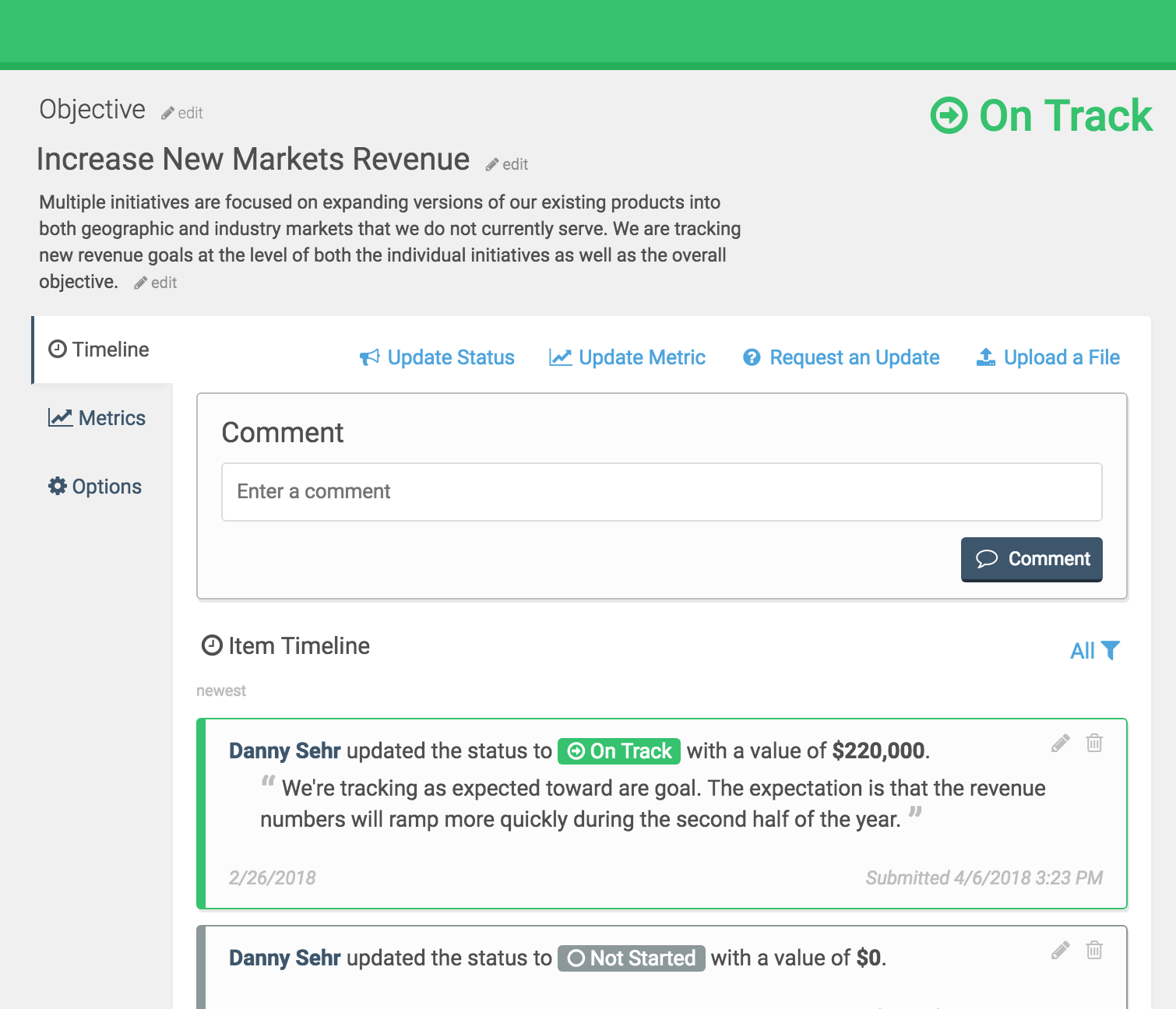 ... or select 'Provide Update' to fulfill an open progress update window.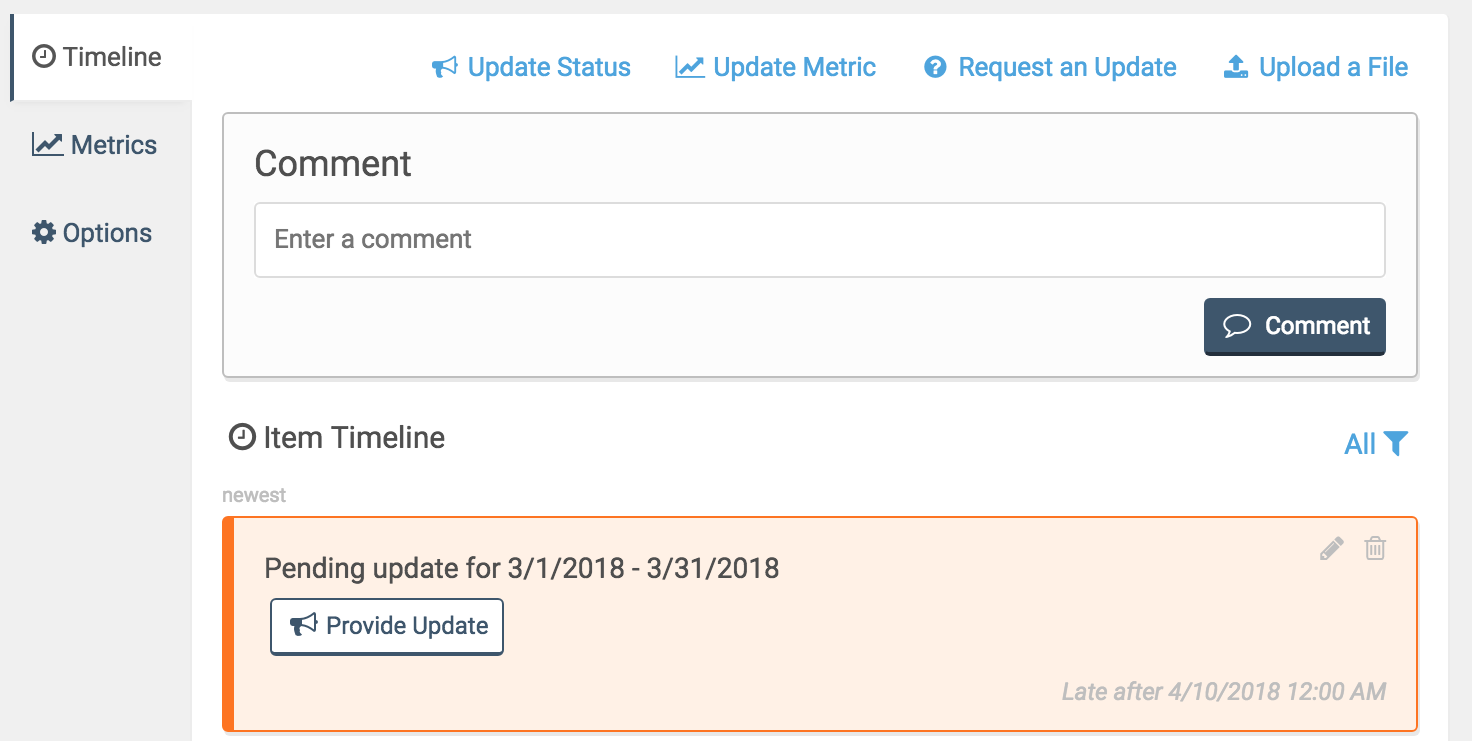 3.  Select the date that the update became effective. Update your status and metric, and add a comment to provide context for your update.

4. Click 'Update Status' to submit your update.
How to Update Your Progress from Email
1. From the AchieveIt notification email, select the 'Click to Update All' button.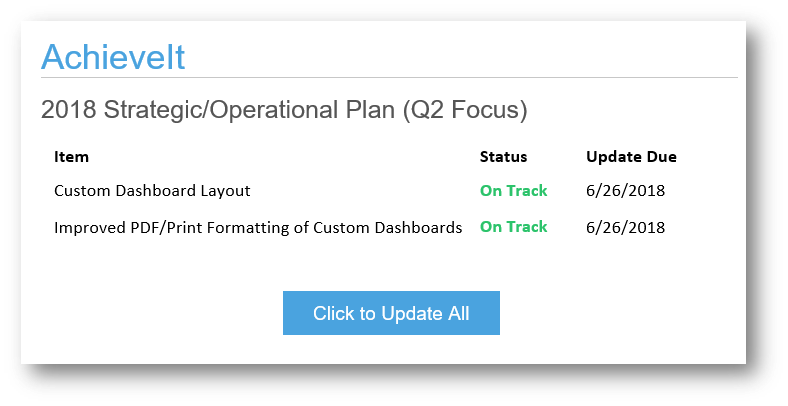 2. Update the date, status, and metric (if applicable) for your item, then provide a comment for context. If you are a member of multiple plans (and owe updates for multiple plans), you will be able to make all of your updates on this page.