In order to change your email address you must be a User Manager.
1. Select the Admin menu then select the Users option.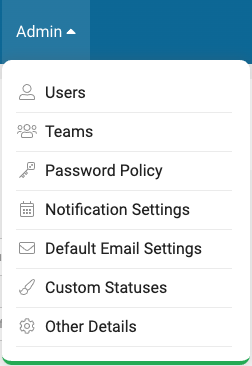 2. Select your name from the list of users highlighted in blue.
3. Select the blue 'Edit' button to modify your email address. You can also change your time zone or password here.
4. Click 'Save' after making your changes.