Administrators play a key role in AchieveIt. When adding someone as an Admin to a plan it gives them the ability to edit various details, such as start and due dates of items, the Assigned Users for items within the plan, and more. It also enables them to update progress, add comments and upload documents to any items within the plan.
Adding a Plan Admin
Navigate to the top plan item that houses settings for your entire plan. From List View, you can also click the 'Plan Details' button. Then navigate to the 'Access' menu options to the right. Users already listed as 'Administrators' in the Role column will be the only users with the ability to add additional Admins. Under the Access menu, click 'Edit Users/Teams':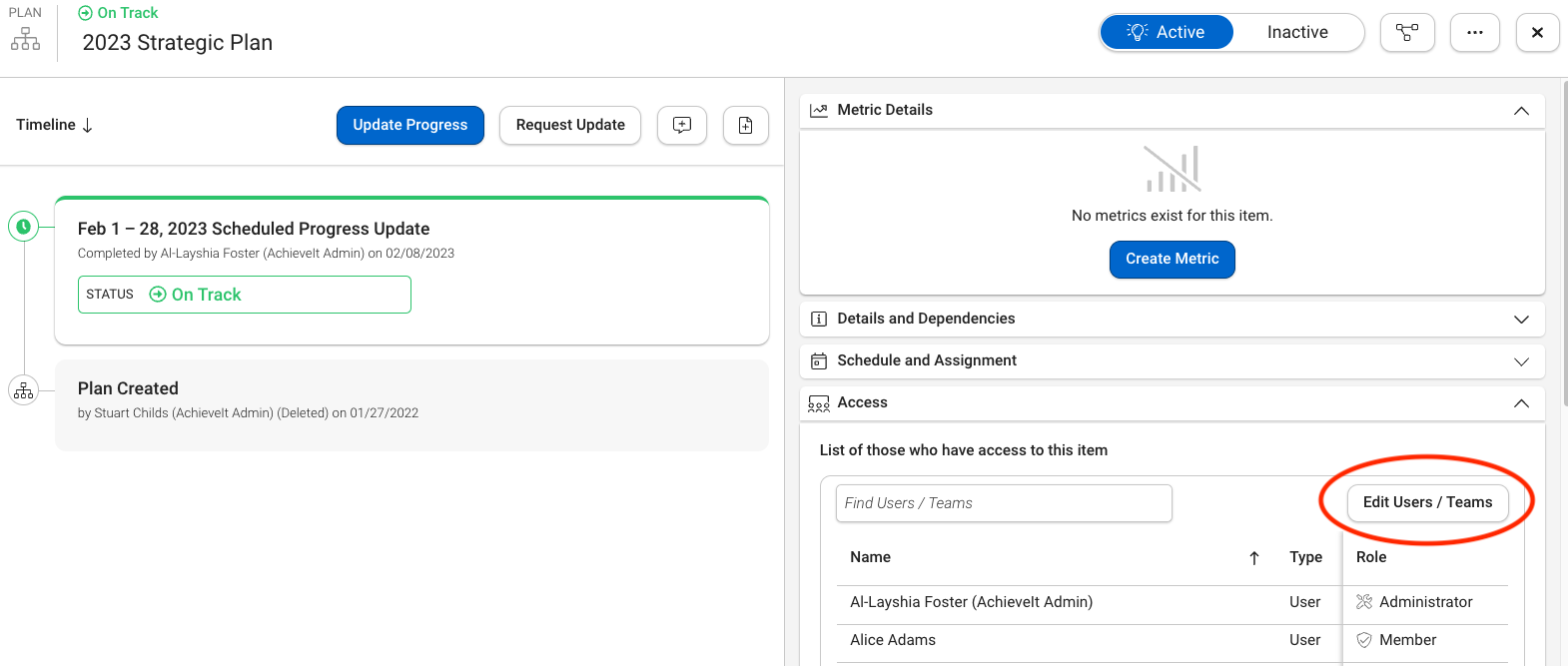 Search by name using the 'Find' search box or scroll through the list of users. Check the 'Admin' box to select the appropriate user.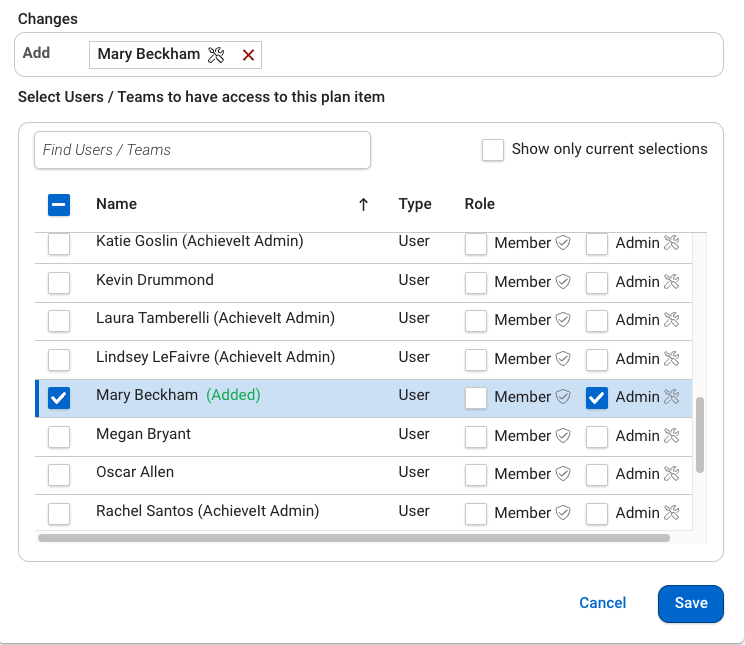 Click ''Save' to save your changes. The user will now appear in your Access menu as an Administrator.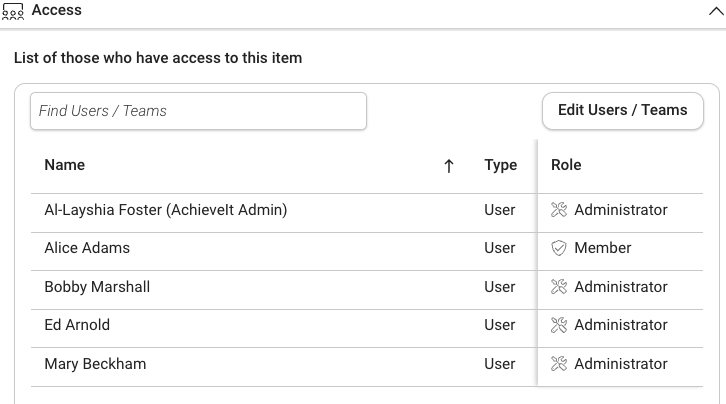 In most cases, you will want to grant editing rights to the entire plan. However, it is possible to add a user as an Admin to individual plan items at any level of your plan. When adding at the individual item level, it's important to note that if any supporting items exist, adding the user as an Admin to the parent item will grant them editing rights to all supporting items as well.
If a user's name does not appear in the list when attempting to add them as an Admin to the plan, they do not have the correct permissions to serve as an Admin currently. You can read more on roles and permissions in AchieveIt here, or contact your AchieveIt administrator for assistance.