1. Select the Admin menu then select the Users option.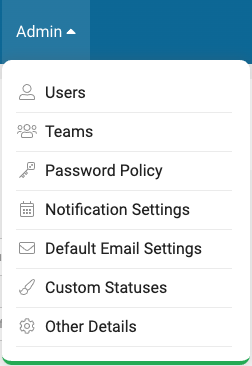 2. Select the blue trashcan icon next to the name of the user you'd like to delete.
3. The 'Delete User' screen will pop up. You have the option of designating a replacement for the person you are trying to delete. All of the items assigned to the deleted user will be transferred to the replacement.
4. Click the "Delete" button to finish deleting the user. This will permanently remove them from your organization.