1.  Click on the Settings gearwheel icon. In the Settings drop-down menu, select 'Teams'.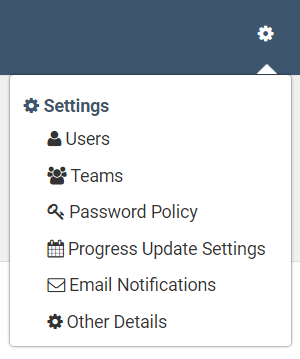 2.  Click the '+Add Team' button.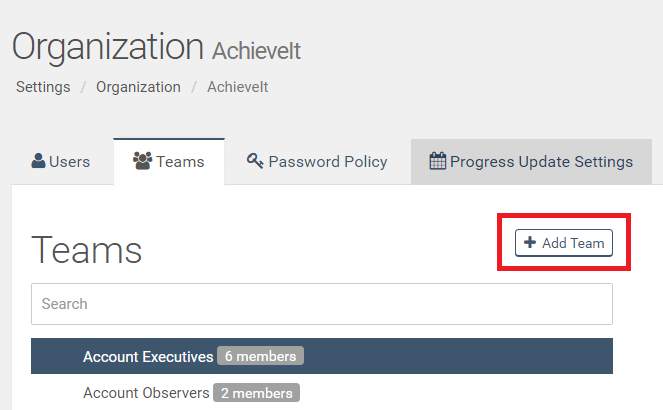 3.  Name the team, select the members from the drop-down menu, and select the team lead. The Team Lead will have an additional view available to them in the Team Dashboard. The Team Dashboard allows the team lead to see all of the items their team is currently working on.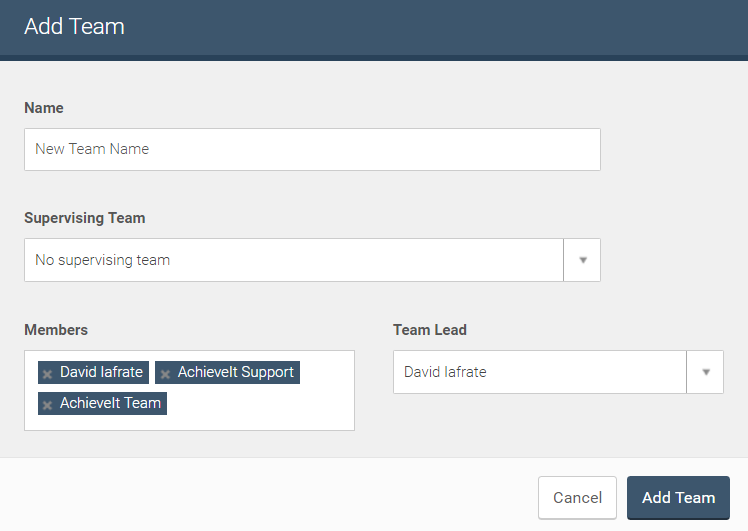 4.  Click the 'Add Team' button.
Note: After you are added to a Team, the items you are 'Assigned To'  or a 'Member' of will now appear under your Team Dashboard.