Dashboards depict a visual representation of your organization's plan results.  Once you have been assigned an item or added as a member to an item, your plan data flows into the dashboards and trend lines automatically. As the plan is updated, so are the dashboards (and trend lines).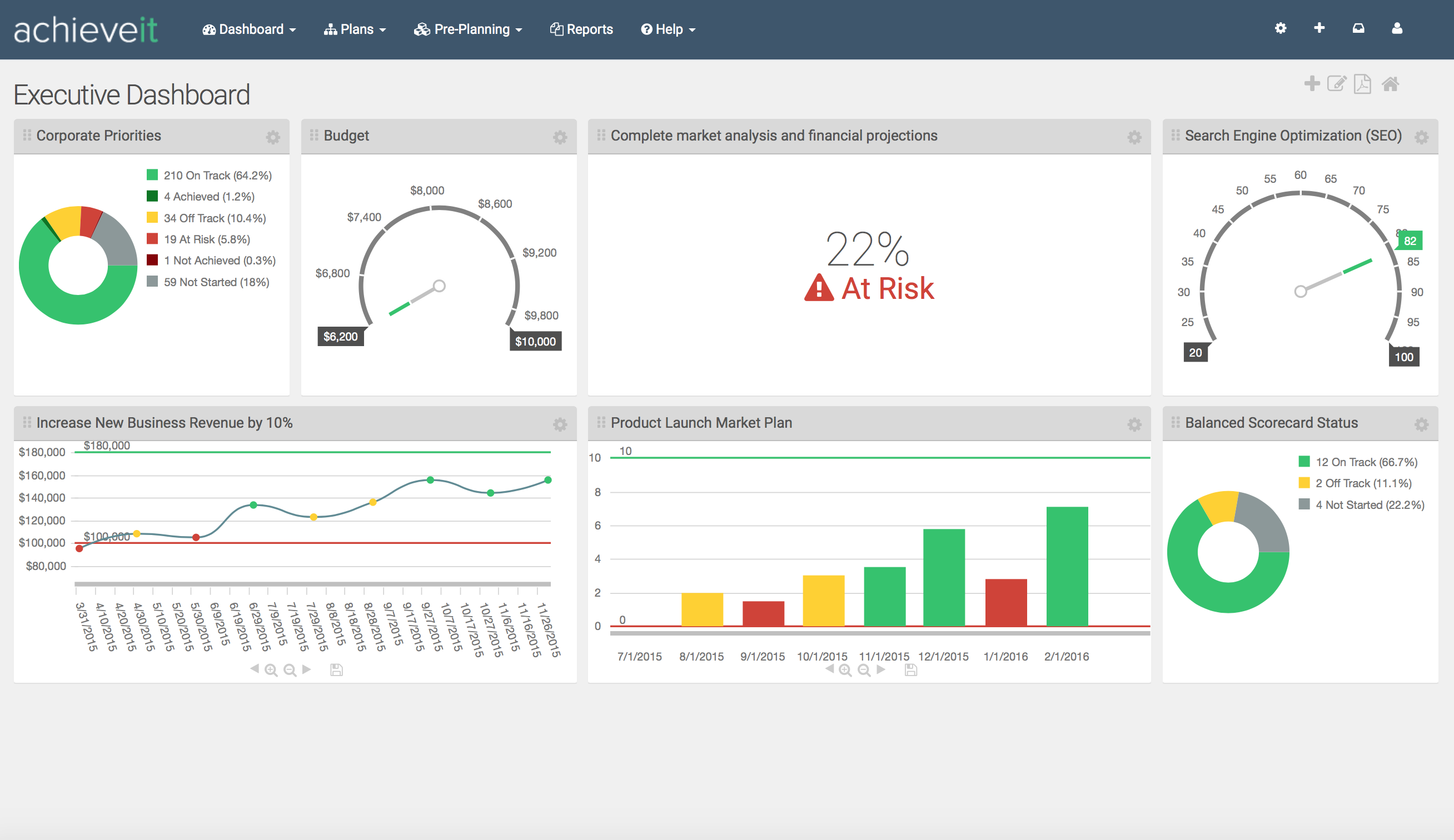 The more often you update your plan objectives, the richer and more revealing your trend lines will be. As your plan is executed, check the dashboards often to review and evaluate your organization's performance.
If you report to the executive team, the board, or other stakeholders; dashboard reports are a great way to keep everyone informed. You can schedule dashboard reports to be sent automatically daily, weekly or quarterly. Learn more about scheduling dashboard reports here.