1.  Click on the Settings gearwheel icon. In the Settings drop-down menu, select 'Teams'.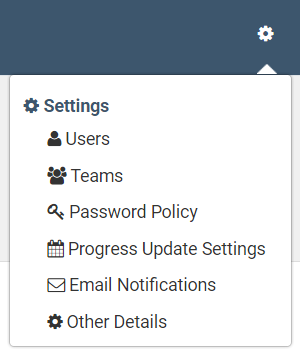 2.  Select the team you wish to delete.

3.  In the top right hand corner, click 'Delete Team'.
4.  In the next box, confirm that you want to delete the team by clicking 'Yes, Delete Team'.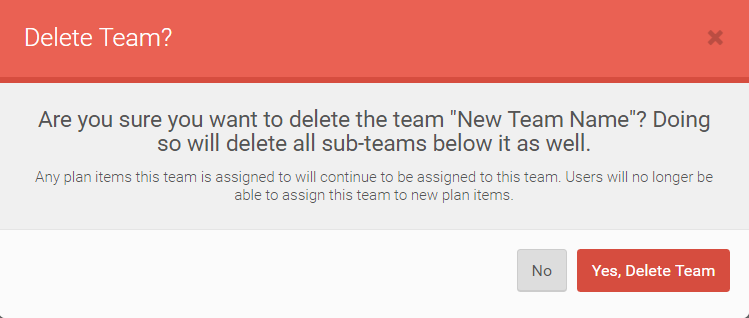 Note: If the Delete button is not available, it is either because the page has been locked by the administrator or you have not been given permission to edit teams. Contact your AchieveIt administrator to learn more.