In the Reports tab, you will find a library of reports to choose from: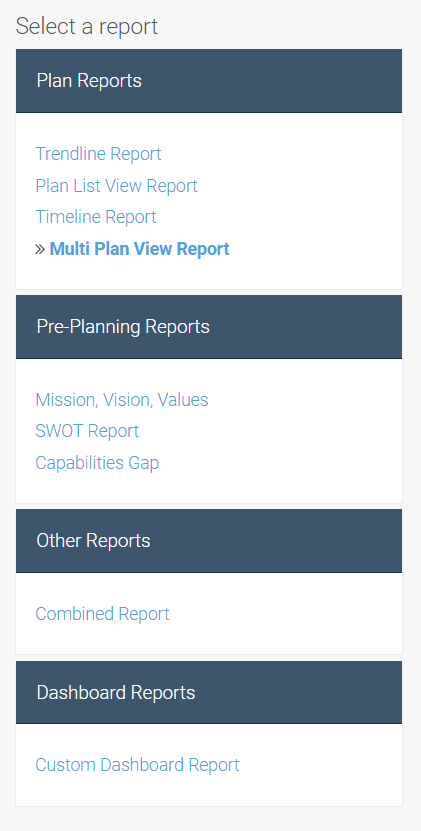 1. For this example, we'll run a Combined Report. Select which options you'd like included in your report.
You can include:
1. Your organization's Mission, Vision and Values statements
2. SWOT analysis (if you've completed one)
3. Capabilities gap (if you've completed one)
4. Select plan(s) and whether you want the metrics included
5. Include a Multi-Plan search(s)
Finally, select the format in which you'd like your report (usually a PDF), then 'Download' or 'Schedule' the report.