You can upload your organization's logo to customize the AchieveIt app. Your logo will also appear on any reports generated within AchieveIt, including scheduled and manual reports.  
NOTE: Before you upload your logo, resize it to 160x30 pixels.
1.  Select the Settings gearwheel icon. In the Settings drop-down menu, select 'Other Details'.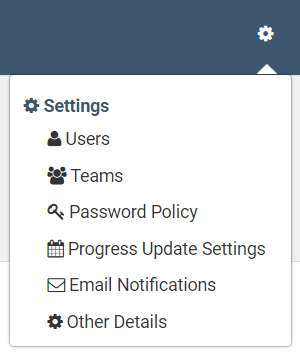 2.  Drag and drop your company's logo in the AchieveIt Logo field, or click to browse your computer and upload the file.