Editing a Plan Item
Throughout the lifecycle of your plan, you'll often find you need to modify already existing items in your plan. AchieveIt allows you the flexibility to easily edit your items as needed.
To edit an item, locate it within your plan from any view. Click the name of the item you wish to edit and bring up the item details menu.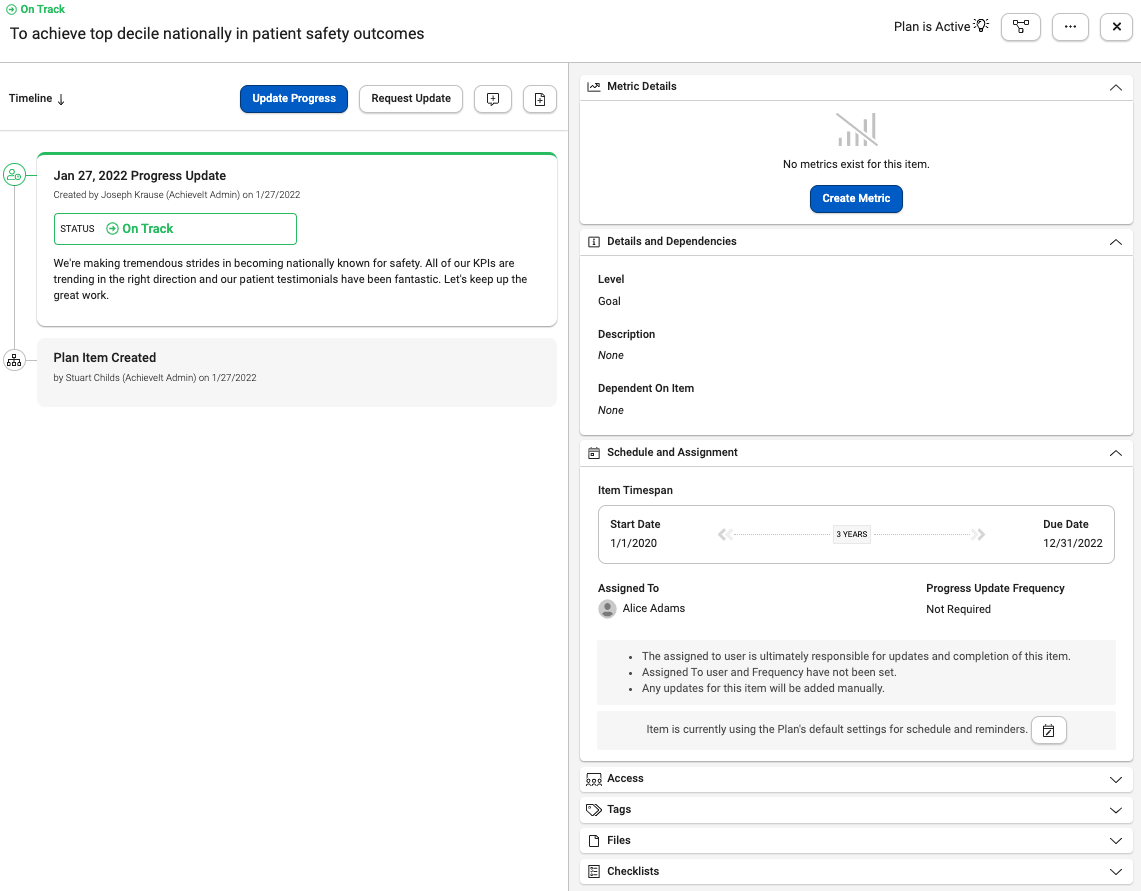 You have the ability to edit a variety of fields within your plan item, including:
Metric Details
Plan Level
Description
Dependency
Start and Due Dates
Assigned User
Update Frequency
Item Access, including Member and Admin access
Tags
Files
Checklists
Alignment of the item
Locate and hover over the piece of information you would like to adjust, then click the 'Edit' pencil icon that will appear in the right-hand corner to go into Edit Mode.

Make your edits by clicking into the appropriate fields, then click the 'Save' button in the bottom right-hand corner to complete the change.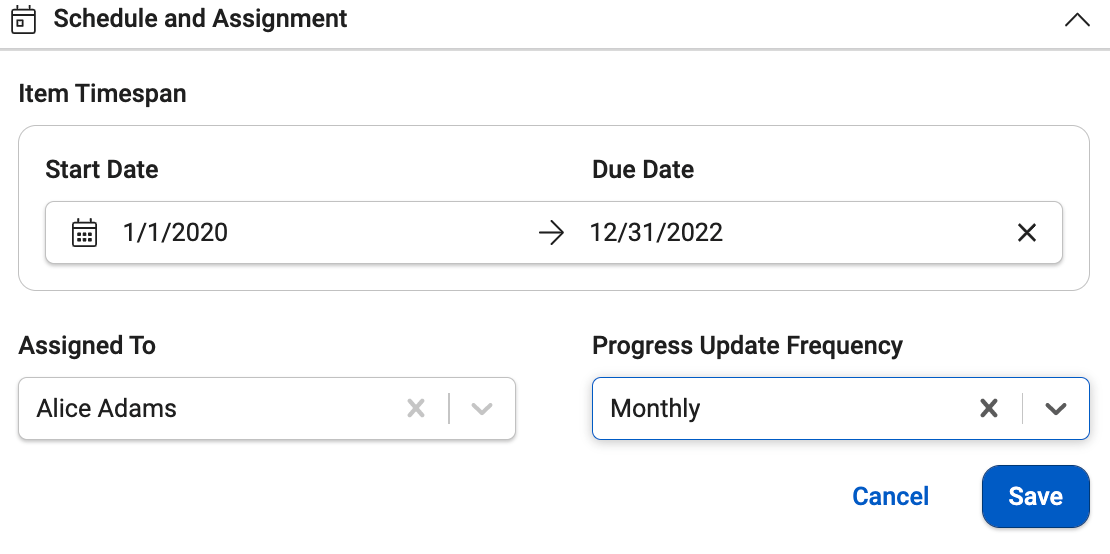 If the Edit button is not available for any of the sections, it is because you have not been given editing permissions for that item or plan. Contact your plan administrator for assistance.