Activating your plan is the same as "turning on your plan." After your plan has been created, and the Assigned-To Users, Update Frequencies, and Members have been added, your plan is ready be activated!
Once the plan has been set to "Active", any items that have an Assigned-To User and an Update Frequency will start sending progress update request emails to the Assigned-To users.
How to Activate Your Plan
1. Open the top plan item of your Plan. This will be the plan item with the same title as your plan.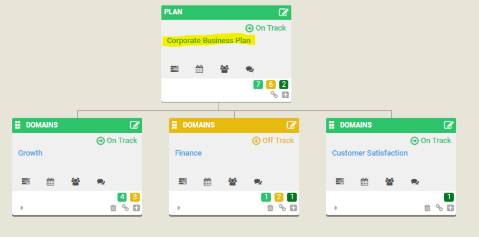 2. In the top Plan Item, on the top right-hand side, you will see a slider marked with Active or Inactive. Click the slider to slide the plan state to 'Active.' It will automatically save once you have made this change.

Note: The plan status may still be grey – meaning the plan status is 'Not Started.' To change the status, click the blue 'Update Status' button in the plan item. To learn more about updating statuses, check out this article.