You can filter your plan for the information that is most important to you. You can quickly narrow down items that are Off Track or At Risk, or zoom into a specific user's assigned items.
Filtering in List View
1. View your plan in List View.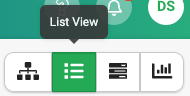 2. Clicking on the Filters bar at the top of the screen will display filter options.

You will see 8 different field boxes and three Additional Options checkboxes along the bottom.
Some commonly used combinations:
Use the Status filter to search for items that are Off Track and At Risk to quickly view items that require additional attention so they can allocate their time and resources to focus on these items, change course, and achieve their goals.

View items that are past their due date.

Filter by the Assigned To user to view any particular user's (or set of users') assigned items.
In the Additional Options section, you have three more filter criteria:
Show parking lot items
Show all supporting items of filter results
Show only items with late updates

3. Click the 'Apply Filters' button to apply your selections to the view.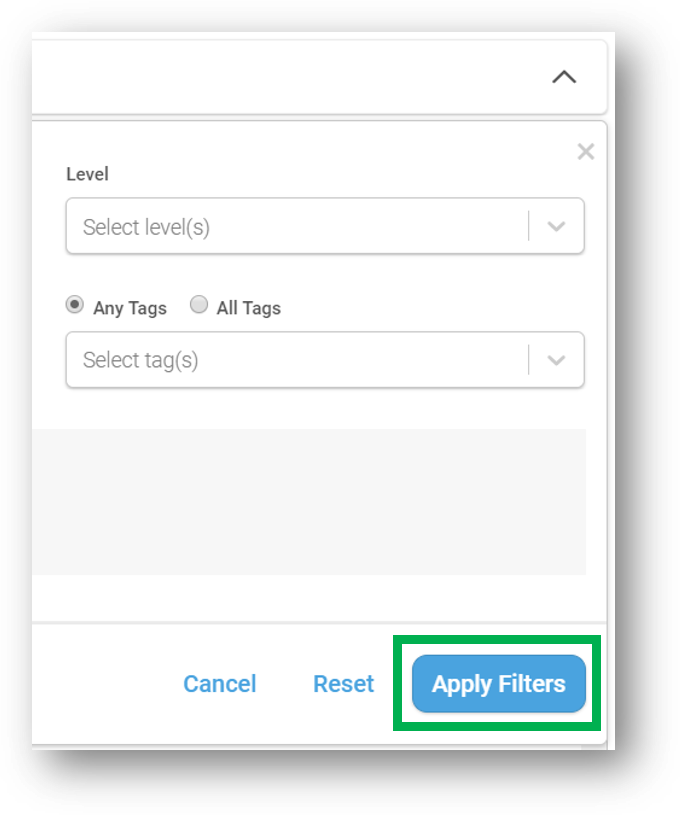 4. Once you are done customizing your filters, you can view the results on-screen or download the report in a variety of formats.