Changing the Alignment of a Plan Item
If you need to move an item to a different section in your plan, you can do so two ways: 1) drag and drop while in Tree View or 2) use the Alignment section within the plan item's details.
Moving an item via the Alignment section
Open the item you wish to edit and locate the 'Alignment' section in the top right-hand corner.

Click the arrow icon in order to align the item under a different parent item.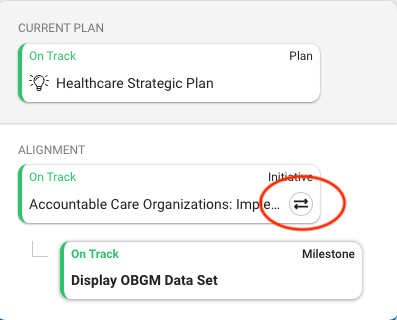 Select the appropriate new parent item from the drop-down menu and Click 'Save'.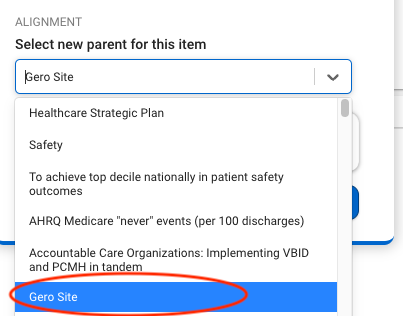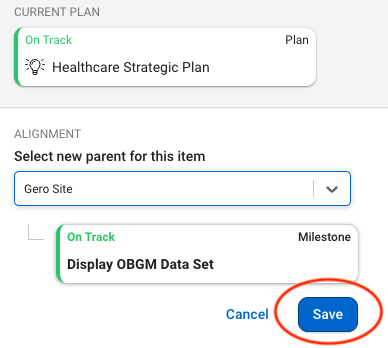 The item will now be aligned under the new parent item you selected. This change will immediately be reflected in all of your Plan Views.
If you are not able to activate Edit mode for the Alignment section, it is because you have not been given editing permissions for that item or plan. Contact your plan administrator for assistance.