You have the option to create 8 different types of reports that allow for plans to be more easily interpreted and digested.
1. Click the Reports option in the main navigation bar.

2. From there, you can see the 8 types of reports on the left side of the screen.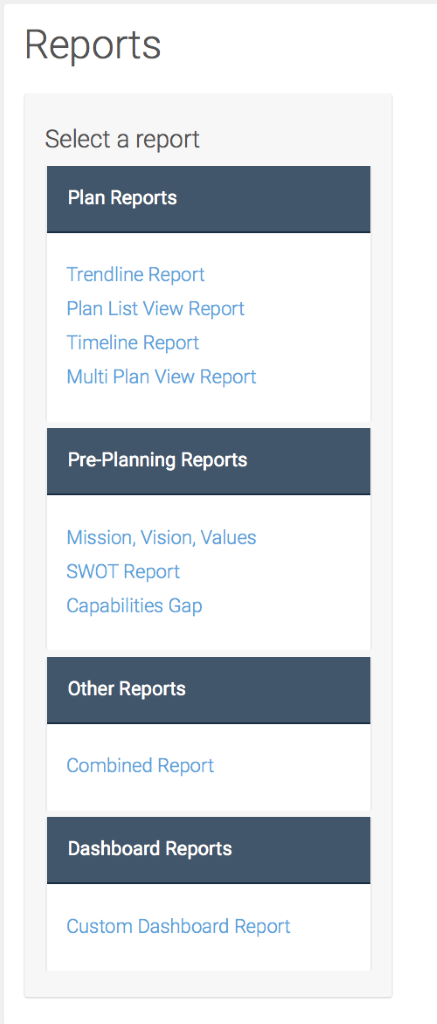 3. Click on the report you would like to create.
Each report asks for information to help tailor the report to best fit what you're looking for.
For most reports you can choose to download a PDF or Excel document, or schedule a report email to be sent to you or others on a schedule of your choosing.

4. For most reports it will take the system a few seconds to create the report.

4. Once the report is ready, click the "Click here to download your report" button to download the report file to your computer.