You have the option to create 8 different types of reports that allow for plans to be more easily interpreted and digested. 
1. Navigate to the ribbon at the top of the page and click on the "Reports" tab.

2. From there, you can see the 8 types of reports on the left side of the screen.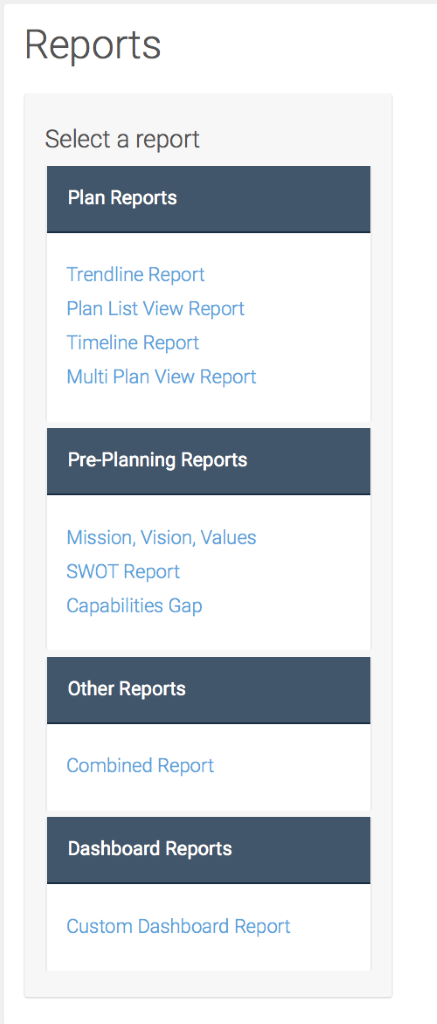 3. Click on the report you would like to create. 
Each report asks for information to help tailor the report to best fit what you're looking for. 
For most reports you can choose to download a PDF or Excel document, or schedule a report email to be sent to you or others on a schedule of your choosing.

4. Once you click "Download," you can find the report in your normal Downloads folder, where you will be able to view, print, or otherwise share the report. On both Windows and Mac, the download panel will show up near the bottom of the screen.  
Windows: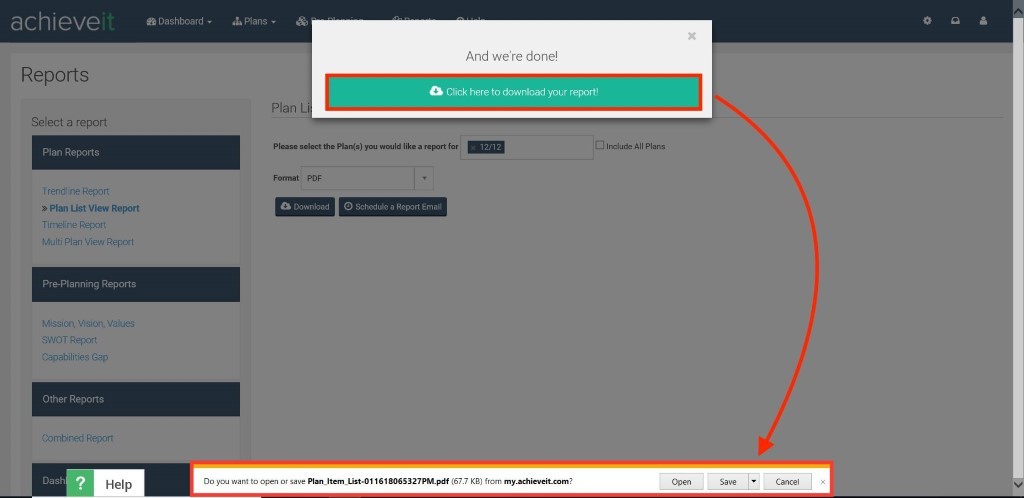 Mac: