Like most modern web applications, AchieveIt makes use of certain third party products both as part of our core service as well as to provide system monitoring and support. Some of these products are sourced directly into the web application from domains other than achieveit.com, and if you have restrictive company firewall or web filter settings you'll need to make sure that content from all the domains listed below is allowed through to your users' computers.
Content from these domains and subdomains of them needs to be allowed for AchieveIt to function properly:
achieveit.com and all subdomains -- The achieveit.com domain and all subdomains under it should be whitelisted. We introduce new services and subdomains from time to time so you will need to whitelist our entire domain to ensure your network settings never prevent access to AchieveIt.
googleapis.com
gstatic.com
auth0.com -- Required if your organization is using single sign-on and is hosted in our Commercial production environment. Customers hosted in our US Government environment do not need to whitelist the auth0.com domain.
And content from these domains and subdomains of them should be allowed to provide optimal customer support:
dc.services.visualstudio.com
google-analytics.com
fullstory.com
pendo.io
zendesk.com
If your users experience issues such as only seeing a blank page in their web browser when they try to access AchieveIt, it's possible that some of the resources on the domains referenced above are being blocked. You can check to see which resources are blocked by using our Network Test page.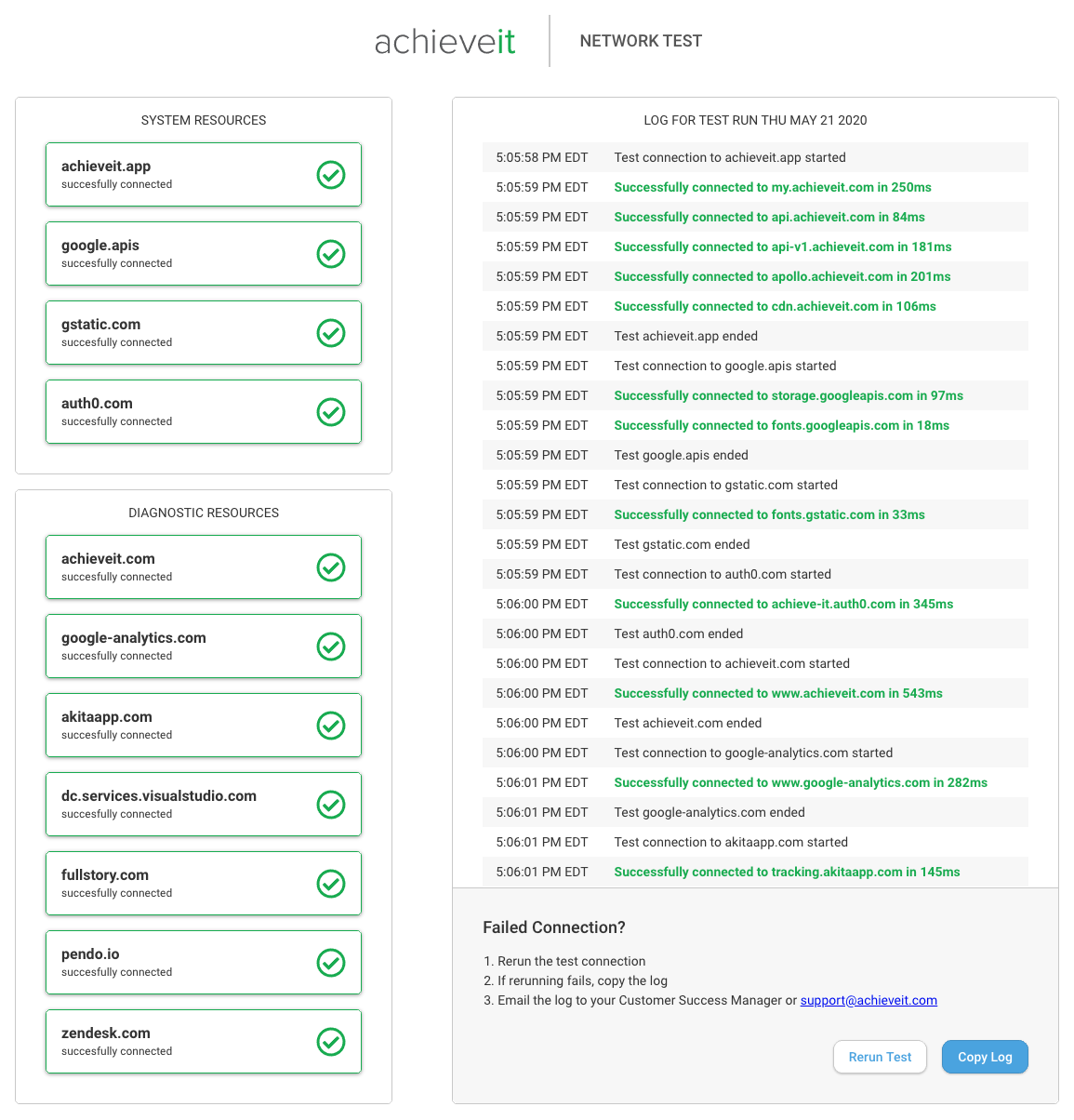 Network Test Page
Contact support@achieveit.com if you have any questions or need assistance troubleshooting.