Saved searches are a great way to easily revisit your most commonly used filters and quickly build widgets in custom dashboards.
Build a Saved Search
1. In MultiPlan View, enter the filters you'd like to use to create your search. Click the Search button.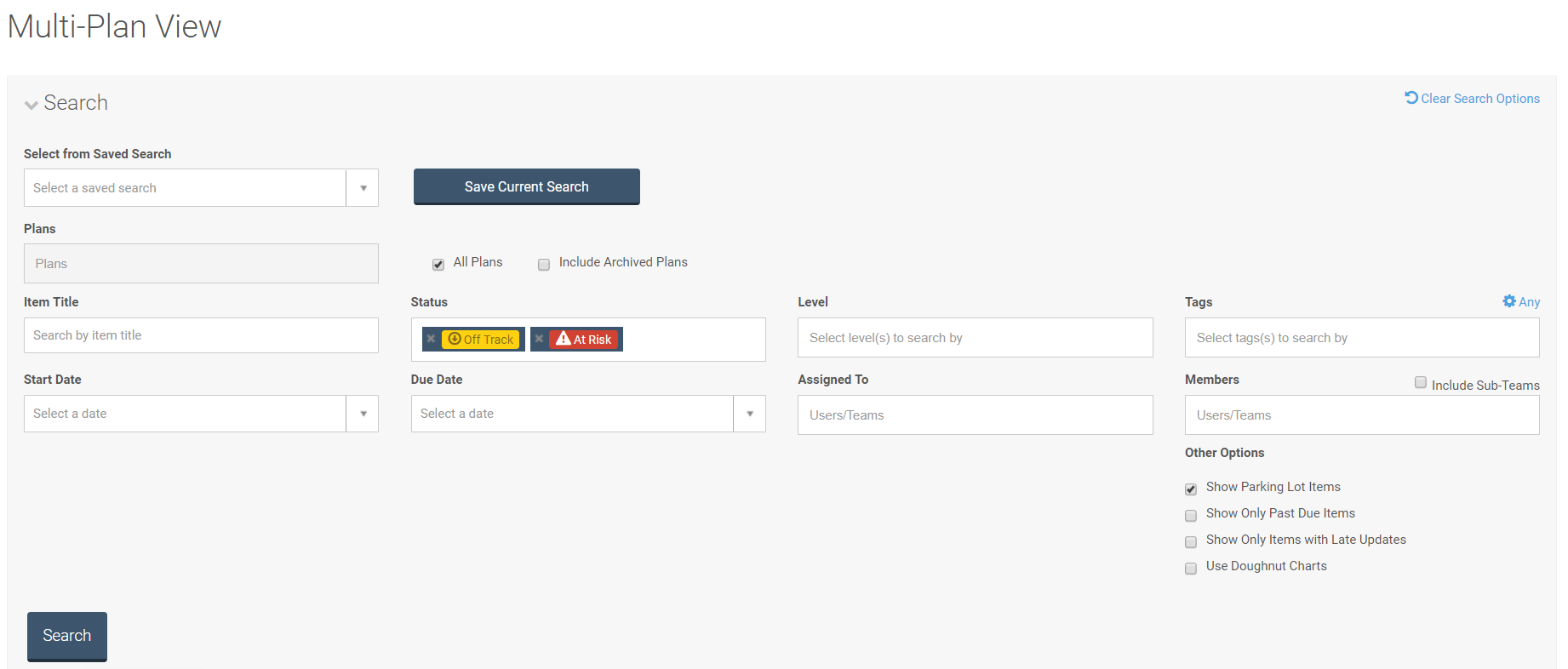 2. Click the Save Search button, which is found towards the middle of the filter panel.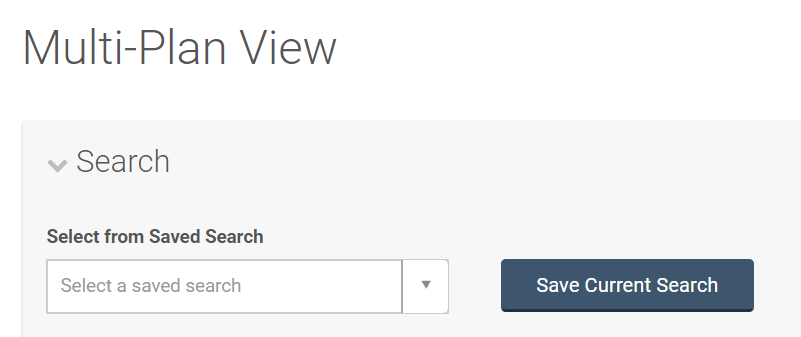 3. Enter a name for your Saved Search. Select whether or not you'd like the search to be visible to all users using the checkbox, then click Save.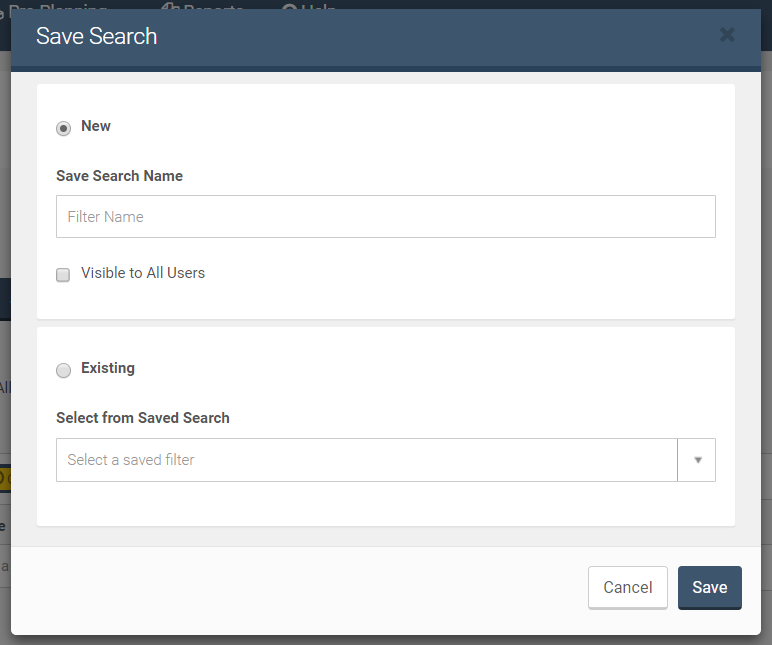 Accessing Your Saved Searches
To access your saved search later, use the Select from Saved Search dropdown in MultiPlan View, or access the search directly from the Plans menu by clicking on the Saved Searches option. This will take you to the Saved Search management page, where you can see all of your Saved Searches.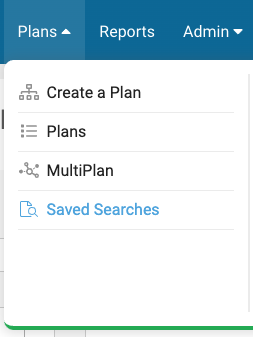 Building a Custom Dashboard Widget Using a Saved Search
1. In your custom dashboard, click the + button to add a new widget.
2. Select Saved Search Filter in the left-hand Source options. Then choose which Saved Search you'd like to use in the Saved Search Filters dropdown.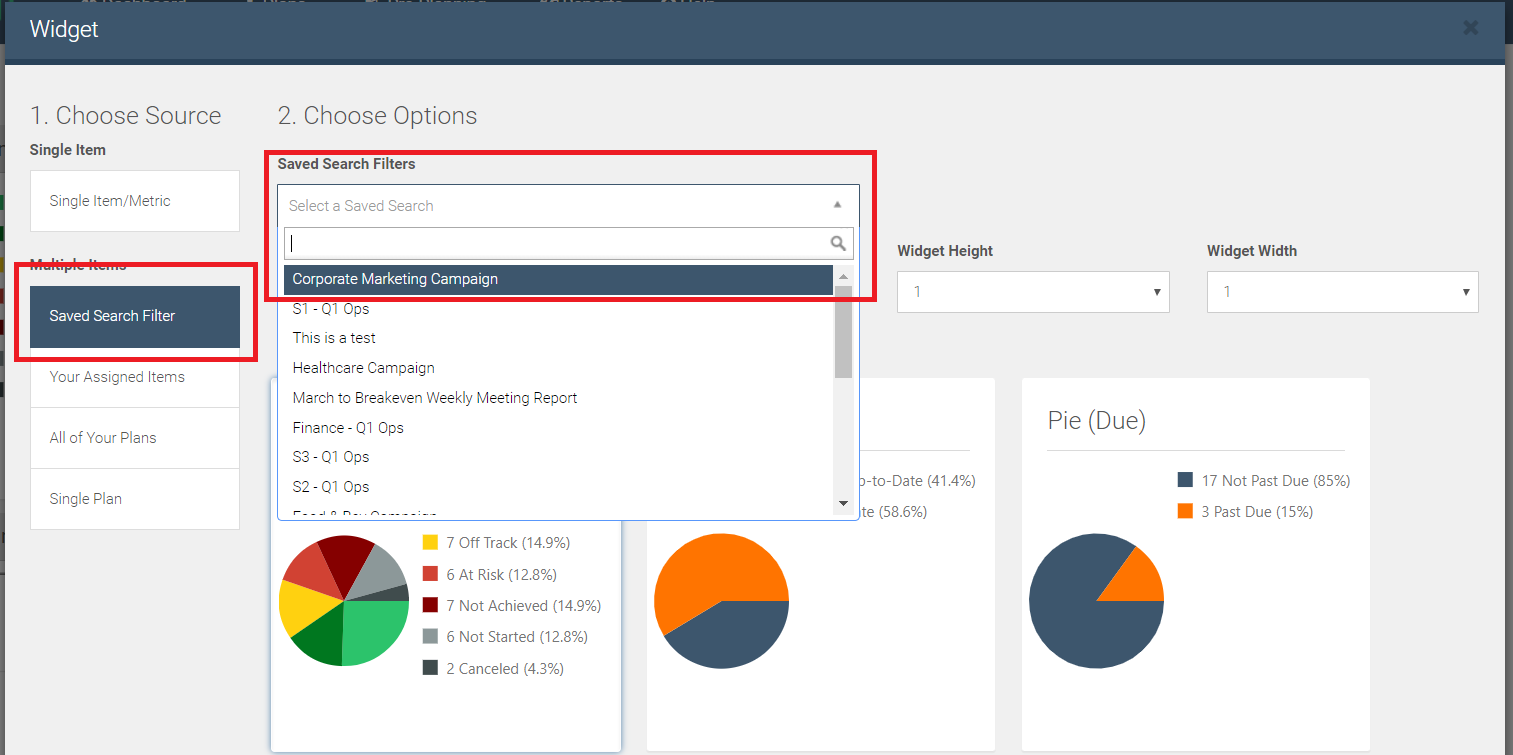 3. Configure your preferred chart type and size, then click Save.