Previous Article: Creating an Advanced Metric
The Details and Dependencies section in the right hand side of the Plan Item Card shows basic information about a plan item like the Level, Description, and the Dependent On item. Each of these pieces of information has a specific use:
Level
The Level of an item is generally used to denote where in the plan hierarchy this item sits. Let's take a look at an example plan and see how levels can be used.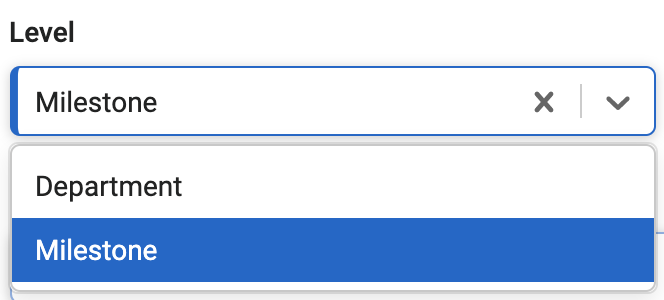 The Level select
Here is an example of an organization's "2021 Operations Plan".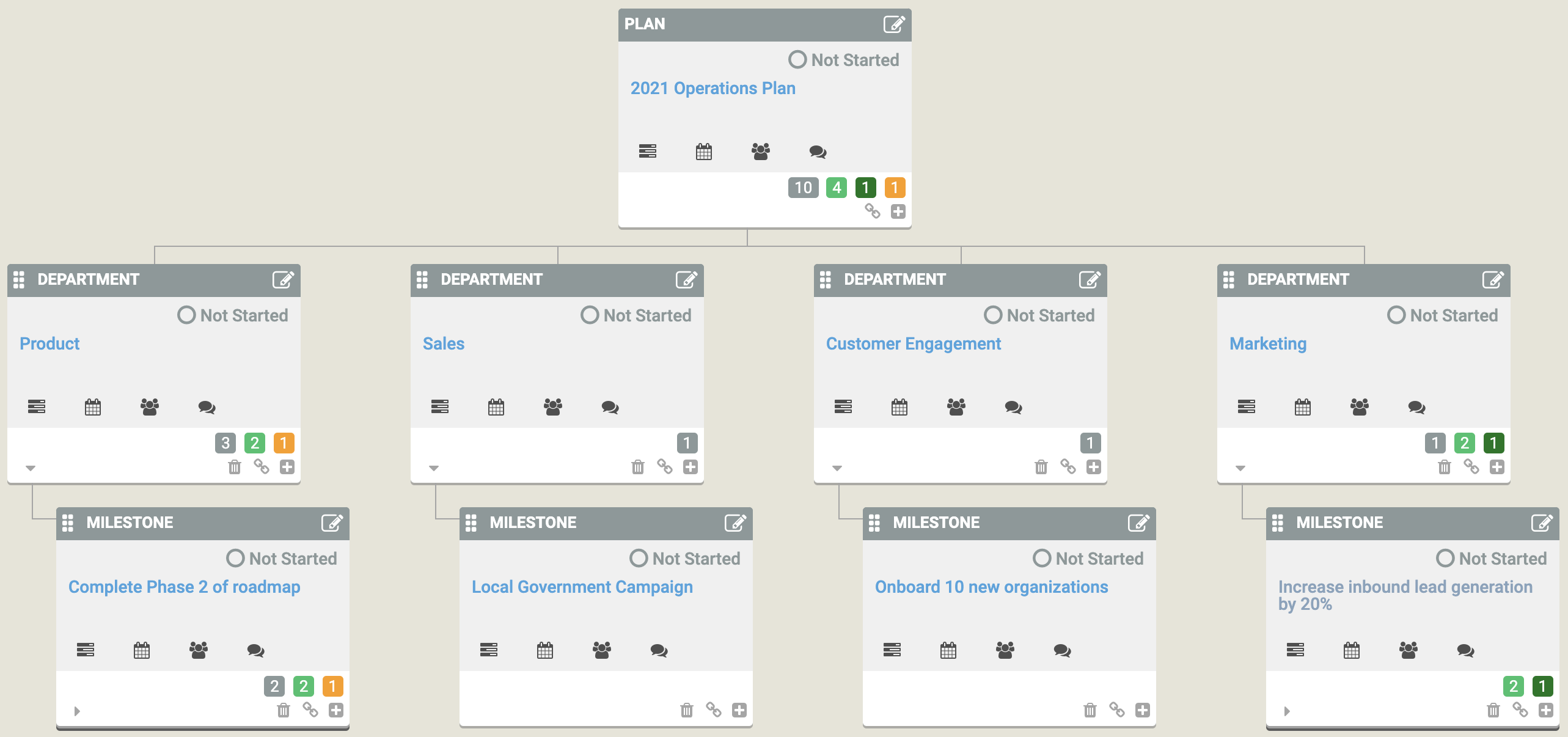 The "2021 Operations Plan" tree
The plan tree is broken down into several different departments, where each department has a key milestone. The Levels for this plan include "Department" and "Milestone". There are no restrictions when assigning levels to plan items and plan levels are completely customizable, giving you the power to build out your plans however you like!
Description
The Description field allows you to provide a text description of a plan item. You can put whatever you would like into this field. Generally speaking, providing a bit of context for a plan item helps the Assigned To user (or other users who have access to the plan item) provide accurate updates for the plan item. Providing a description is a great way to make sure all of the users who care about a plan item stay aligned with the item's overall objective.

The Description text box
Dependent On Item
The Dependent On Item field allows you to set which item this item is "Dependent On". Conceptually, this is important because it allows you to link an item that you want to complete before this item is completed.
Setting the Dependent On Item changes the current item's Start and Due date to fall just after the Due Date of the Dependent On Item. Check out the image below to see what happens when you make an item dependent on an item with a due date that falls AFTER the current item's start date.

Notice that in this example, the item "Rebuild new Plan Item Card" was shifted to start AFTER "Complete Phase 2 of roadmap" when "Rebuild new Plan Item Card" set its Dependent On item as "Complete Phase 2 of roadmap".
Next Article: Change Start / Due Dates, Assigned To, and Update Frequency