Previous Article: Giving Access to a Dashboard
Whenever a user directly downloads a dashboard or receives a dashboard as an attachment within an email, the file will be in PDF format. There are several options that you can choose from while setting up how your dashboard will look in PDF format.
To view and change these options, navigate to the ... button in the dashboard and select the "PDF Options" option in the dropdown.
The PDF Options Window
The PDF Options window gives you the ability to set how your dashboard look when they are downloaded or sent as attachments in emails.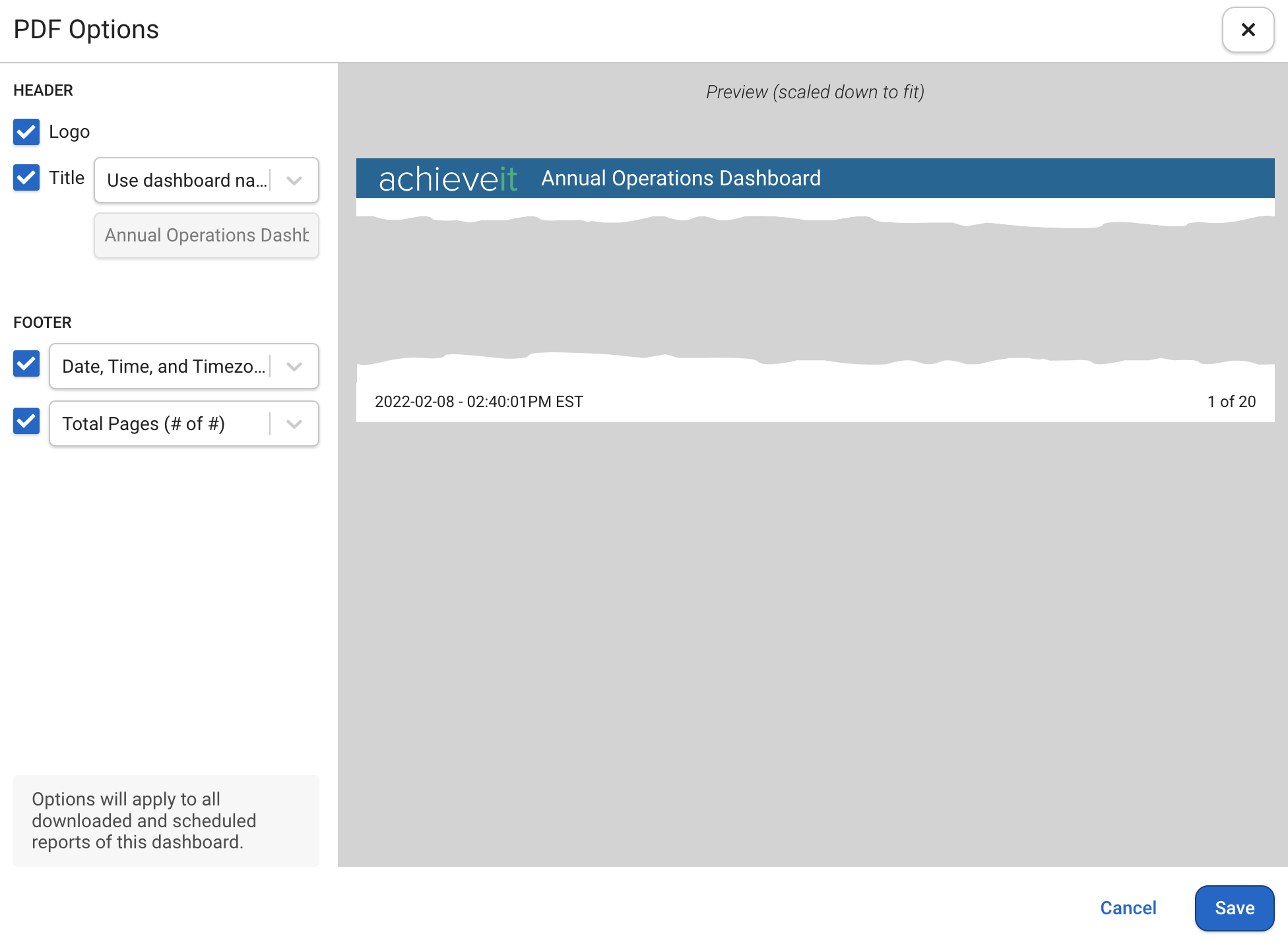 The PDF Options Window
In the header, you can:
Show / Hide your organization's logo
Show / Hide the dashboard title

If shown, you can also use a Custom PDF Title, instead of the dashboard title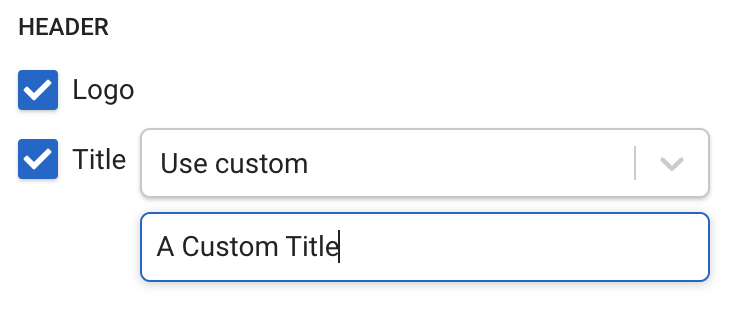 Header Settings
In the footer, you can:
Show / Hide the timestamp

If shown, you can format the timestamp

Show / Hide the page counts

If shown, you can format the page numbers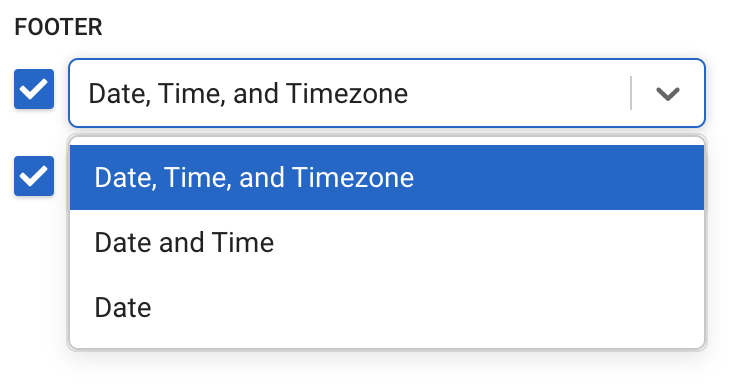 Timestamp format settings
The Preview
As you make changes to the settings, you will see the preview on the right side of the window reflect those changes.

Whenever you are comfortable with the changes you have made, you can save them by clicking on the "Save" button in the bottom right corner of the window. If you are not satisfied with you changes you have made in this window.
Next Article: Downloading, Copying, and Deleting a Dashboard