If you'd like to duplicate a plan, follow these steps:
1.  Open the plan you'd like to duplicate.
2.  Open the top Plan Card. It is important to select the top, or highest-ranking, card. Click on 'Options'.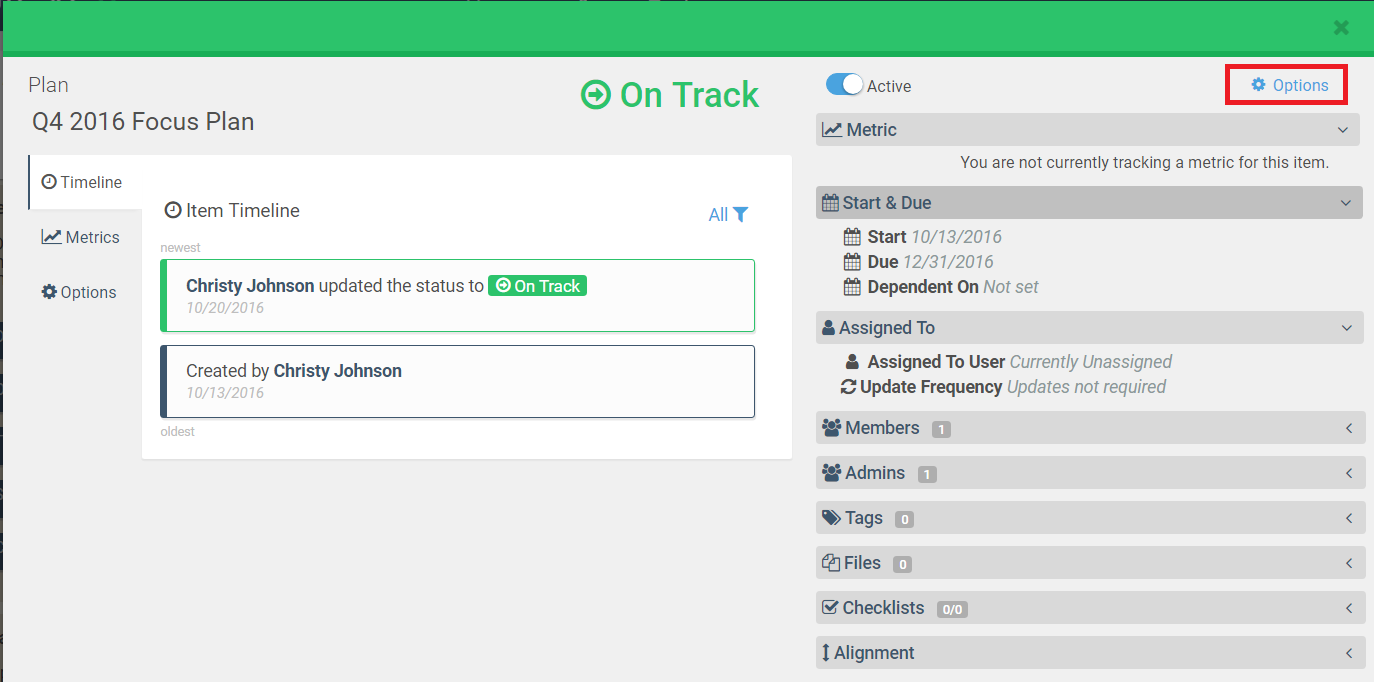 3.  Click 'Export Plan'.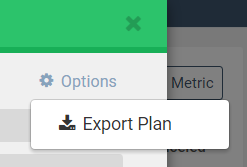 4.  Once the plan has downloaded, open the Excel document and save it to your computer.
5.  After saving the document, navigate to the 'Plans' tab in AchieveIt and click 'Create New Plan'.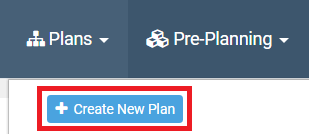 6.  Fill out the necessary fields and check the 'Import from Excel' box.

7. Click on the gray box to upload the Excel document you saved in step 4.
8. Select the 'Create Plan' button and your duplicated plan will appear under the Plans tab.