If you want to delete a plan you've created within AchieveIt, please follow the steps below. Want to remove a plan from daily use, but don't want to remove all the data? See our article on how to Archive a Plan.
 Click on the top Plan Item as indicated below.

In the top right-hand corner, select the 'Options' triple dot icon.

Once the menu appears, click the 'Delete Plan' option.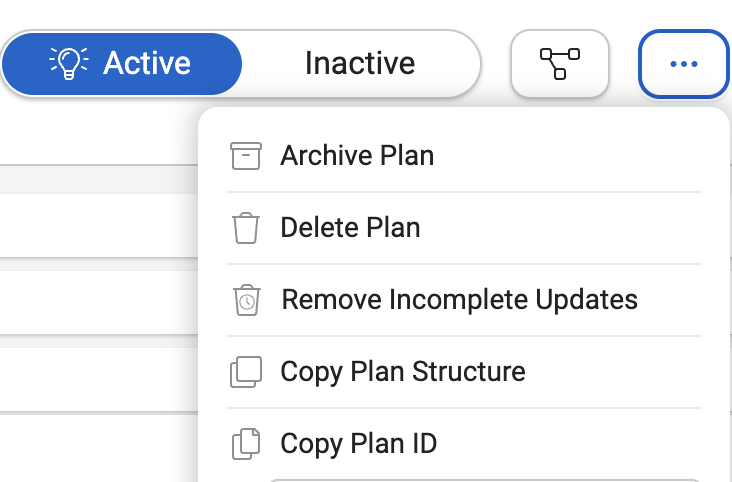 The 'Please Confirm Delete' window will appear. Click 'Confirm'. The plan will then be deleted removed from your account. It will no longer appear in the Plans dropdown or on the All Plans page.