1.  Click on the Settings gearwheel icon. In the Admin drop-down menu, select 'Teams'.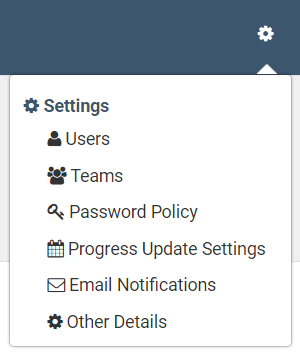 2.  To delete team members, click the trashcan icon to the right of the team member's name.

3.  To edit the team name, click the pencil to the right of the current team name. Rename your team, then click 'Save'.
4.  To add more members to a team, click '+Add Members'.

Note: If you are unable to edit the team, it is either because the page has been locked by the administrator or you have not been given permission to edit teams. Contact your AchieveIt administrator to learn more.